GM India Chevrolet Sail now available across 13 cities in India: Enjoy MPV launch to push Halol plant capacity to 110,000 units
GM India launched the new Chevrolet Sail hatch in Delhi earlier this month with a base price of Rs 4.44 lakhs. Earlier today, GM India…
GM India launched the new Chevrolet Sail hatch in Delhi earlier this month with a base price of Rs 4.44 lakhs. Earlier today, GM India announced that their Chevroet Sail is now available across 13 Indian cities of New Delhi, Bangalore, Lucknow, Mumbai, Kolkata, Chennai, Chandigarh, Hyderabad, Jammu, Ahmedabad, Cochin, and Jaipur. Apart from the launch of Sail, GM India is also on the verge of increasing the annual output capacity at their manufacturing plant in Halol, Gujarat.
General Motors is all set to roll out its new MPV 'Enjoy' eight seater from Halol Plant in Gujarat. Expecting wide scale demand for this upcoming new vehicle, the company plant which as on date has an annual capacity of 85,000 units is set to be enhanced to 1.10 lakh units per annum in the next couple of months.
General Motors also recently raised its shareholding with SAIC to 91% and have invested over $1 billion in Indian operations till date. Besides augmentation of capacity, the company will also be setting up a new Press Shop at the Halol Plant. Older models have been phased out to make way for the new Chevrolet Sail U-VA hatch and Sail Sedan, which is expected to be launched soon. However sales during the period January to October 2012 stood at only 78,000 units while in the last year sales were at 1,11,510 units during the same period.
General Motors Enjoy will compete with Maruti Suzuki Ertiga and Nissan Evalia once it is launched at an expected price of Rs.6 lakhs. This 8 seater MPV will be launched with a 1.4 liter petrol engine producing 94.6PS while it will soon be followed by a 1.3 liter Fiat Multijet diesel engine which is expected only in 2013.
2012 Chverolt Sail U-VA price details
2012 Chevrolet Sail U-VA Base Petrol – Rs 4.44 lakhs
2012 Chevrolet Sail U-VA LS Petrol – Rs 4.83 lakhs
2012 Chevrolet Sail U-VA LS ABS Petrol – Rs 5.18 lakhs
2012 Chevrolet Sail U-VA LT ABS Petrol – Rs 5.57 lakhs
2012 Chevrolet Sail U-VA LS Diesel – Rs 5.87 lakhs
2012 Chevrolet Sail U-VA LS ABS Diesel – Rs 6.19 lakhs
2012 Chevrolet Sail U-VA LT ABS Diesel – Rs 6.62 lakhs
New Chevrolet Sail hatchback ad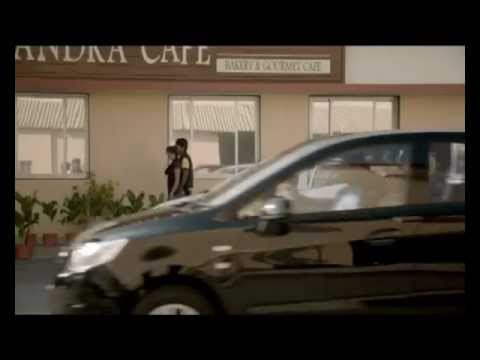 A first drive in a manual rickety old van was enough to pave the road forward for Managing Editor, Sagar Patel. When not driving or riding, his dexterity shifts gear to voice passion through words via reviews, and news, all the while, closely monitoring updates from the auto industry.
Email -
[email protected]
Latest posts by Sagar Patel (see all)
Photo Gallery (14 images)