Jaguar Land Rover to celebrate 50 years of James Bond at Paris Motor Show 2012
Paris Motor Show commences on September 29, 2012 and it will be here that Jaguar Land Rover is expected to put on display one of…
Paris Motor Show commences on September 29, 2012 and it will be here that Jaguar Land Rover is expected to put on display one of the Land Rover Defenders which has been used in Skyfall, a James Bond special that is scheduled for its UK release on October 26th. This is a special tribute to celebrate the Golden Anniversary of James Bond.
A Double Cab Pickup seen in opening scene driven by Agent Eve is none other than a Jaguar Land Rover classic and will be shown on Land Rover stands at Paris Motor Show on September 28th when the show will be open to media. Jaguar Land Rover offered a total of 77 vehicles for the making of Skyfall which includes their new Land Rover Defender, Range Rover and Jaguar XJ.
These vehicles are not only used on screen but also used extensively as support vehicles throughout the making of this James Bond thriller. Jaguar Land Rover has always been synonymous with James Bond. Both being highly acclaimed British brands; it was only natural that the auto majors pay a special tribute to their hero at the Paris Motor Show.
For more information, scroll down.
SKYFALL – Official Trailer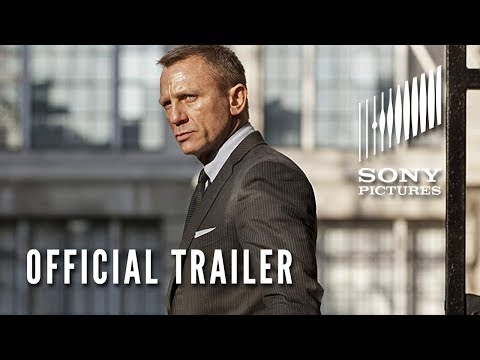 Auto News Release
Jaguar Land Rover To Celebrate The Golden Anniversary Of James Bond At Paris Motor Show
Jaguar and Land Rover vehicles to feature in the new James Bond movie SKYFALL™
Land Rover Defender appears in the opening sequence being driven by field agent Eve
Eve's Defender to feature on Land Rover's show stand on Friday 28 September (Press Day 2)
Jaguar Land Rover will celebrate 50 years of James Bond at the 2012 Paris Motor show by displaying one of the Land Rover Defenders used in Albert R. Broccoli's EON Productions, Metro-Goldwyn-Mayer Studios, and Sony Pictures Entertainment's upcoming motion picture SKYFALL™, in UK theatres 26th October. The Double Cab Pick Up, driven in the opening sequence by field agent Eve (played by Naomie Harris), will be shown on the Land Rover stand during the second press day on Friday 28 Sept.
Jaguar Land Rover provided a total of 77 vehicles to theSKYFALLproduction, including the Land Rover Defender, Range Rover and Jaguar XJ for use both on-screen and as production support vehicles.
Speaking at Pinewood Studios, where Bond was filmed, Co-Producer Andrew Noakes, a veteran of 11 James Bond films, said: "Bond is quintessentially British and Jaguar and Land Rover are two of the most established and globally recognised British brands, so it was a natural step for us to involve them in the film."
Alongside Daniel Craig as James Bond, the cast includes; Dame Judi Dench, Javier Bardem, Ralph Fiennes, Bérénice Marlohe, Naomie Harris, Ben Whishaw and Albert Finney.
Global Brand Director for Land Rover John Edwards said: "Land Rover is extremely proud to be associated with the new James Bond film SKYFALL. The iconic Land Rover Defender is recognised around the world for its rugged appeal and the Range Rover is the pinnacle of SUV luxury and capability. Both vehicles are renowned as examples of excellence in British design and engineering."
Adrian Hallmark,  Global Brand Director for Jaguar said: "The Jaguar XJ is the most advanced technological vehicle that Jaguar currently produces. Constructed out of aluminium, its chassis is lightweight yet immensely strong allowing the car to blend responsive handling with effortless cruising over long distances. The XJ benefits from the very latest generation of entertainment and comfort technologies, and together with its award winning design, creating a unique combination of luxury, technology and performance which is unparalleled."
The film, from Albert R. Broccoli's Eon Productions, Metro-Goldwyn-Mayer Studios, and Sony Pictures Entertainment, is directed by Academy Award® winner Sam Mendes and stars Daniel Craig, who returns for his third film as James Bond 007. SKYFALL will begin its worldwide roll-out in the UK and Ireland on 26th October 2012.
Jaguar Land Rover (JLR), the UK's largest automotive design, engineering and manufacturing employer.
JLR is the UK's largest automotive manufacturing business built around two iconic British car brands with wonderfully rich heritage and incredibly powerful consumer appeal and loyalty. Additionally, JLR is at the centre of the UK automotive industry's drive to deliver technical innovation in all areas of vehicle development.
JLR has a world class team of nearly 24,000 people.
JLR has two state of the art engineering and design facilities and three advanced manufacturing plants in the UK.
In the 2011/12 fiscal year, JLR achieved record profits of £1.5 billion, an increase of £392m when compared to the previous year.
JLR has an ambitious investment programme and anticipates that it will spend in the region of £2bn in the year to March 2013.
JLR is the largest investor in automotive R&D and engineering in the UK.
JLR has two state of the art engineering and design facilities and three advanced manufacturing plants in the UK.
October 5, 2012 is Global James Bond Day and marks the 50th anniversary of the UK premiere of the first James Bond film DR NO
Daniel Craig is back as Ian Fleming's James Bond 007 inSKYFALL™, the 23rd adventure in the longest-running film franchise of all time. InSKYFALL, Bond's loyalty to M is tested as her past comes back to haunt her. As MI6 comes under attack, 007 must track down and destroy the threat, no matter how personal the cost. The film is from Albert R. Broccoli's EON Productions, Metro-Goldwyn-Mayer Studios, and Sony Pictures Entertainment. Directed by Sam Mendes. Produced by Michael G. Wilson and Barbara Broccoli. Written by Neal Purvis & Robert Wade and John Logan.
About Albert R. Broccoli's EON Productions
EON Productions Limited and Danjaq LLC are wholly owned and controlled by the Broccoli/Wilson family. Danjaq is the US based company that co-owns, with MGM, the copyright in the existing James Bond films and controls the right to produce future James Bond films as well as all worldwide merchandising. EON Productions, an affiliate of Danjaq, is the UK based production company which makes the James Bond films. The 007 franchise is the longest running in film history with twenty-two films produced since 1962. Michael G Wilson and Barbara Broccoli succeeded Albert R 'Cubby' Broccoli and have produced some of the most successful Bond films ever including CASINO ROYALE and QUANTUM OF SOLACE. They are currently producing the 23rd film, SKYFALL.
About Metro-Goldwyn-Mayer Studios Inc.
Metro-Goldwyn-Mayer Studios Inc. ("MGM") is a leading entertainment company focused on the production and distribution of films and television content globally. The company owns one of the world's deepest libraries of premium film and television programming. In addition, MGM has ownership interests in domestic and international television channels, including MGM-branded channels. For more information, visit www.mgm.com.
About Sony Pictures Entertainment
Sony Pictures Entertainment (SPE) is a subsidiary of Sony Corporation of America, a subsidiary of Tokyo-based Sony Corporation. SPE's global operations encompass motion picture production and distribution; television production and distribution; home entertainment acquisition and distribution; a global channel network; digital content creation and distribution; operation of studio facilities; development of new entertainment products, services and technologies; and distribution of entertainment in 159 countries. For additional information, go to http://www.sonypictures.com/
A first drive in a manual rickety old van was enough to pave the road forward for Managing Editor, Sagar Patel. When not driving or riding, his dexterity shifts gear to voice passion through words via reviews, and news, all the while, closely monitoring updates from the auto industry.
Email -
[email protected]
Latest posts by Sagar Patel (see all)