Just like in movies: Criminals attempt to loot a moving truck (Video)
Remember the opening scene from the Hollywood movie Fast and Furious 4? A gang attempts and successfully loots a moving truck. But if you thought…
Remember the opening scene from the Hollywood movie Fast and Furious 4? A gang attempts and successfully loots a moving truck. But if you thought this was only possible in movies, think again.Recently, a gang was caught looting a moving truck in Romania.
These guys are similar to our nostalgic bad brothers that used horses, only difference is these guys use horsepower, and we have grainy proof of it shot by the Romanian Department for Organized crime and Terrorism. Our modern day looters on the road used an SUV to accomplish motive under night's cover.
The video reveals two men climb out of the SUVs sunroof. One of them leans forward over the hood while the other holds the guy leaning forward to prevent a fall. The man leaning forward manages to open the cargo door of the moving truck and takes a peek.
Apparently, what was in the truck was not what the robbers craved for. The man leaning forward closes the cargo door of the moving truck before they escape. Reports suggest this gang has been arrested and was involved in several cases where items such electronic items and cigarette cartons were robbed in a similar fashion.
ROMANIAN rolling Truck THIEVES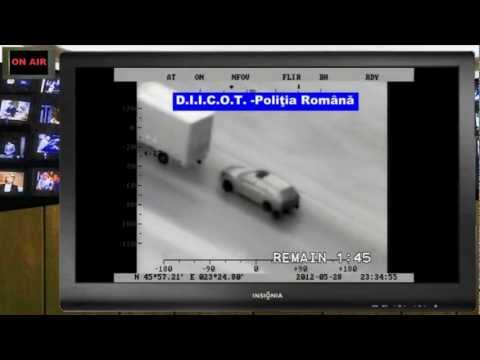 Hollywood Movie Fast and Furious 4 Opening Sequence