Lamborghini SUV Concept URUS seen outside company headquarters (Photos)
Though the Lamborghini Urus Concept made its presence felt at the Beijing Motor Show earlier this year, it has been on display officially at the…
Though the Lamborghini Urus Concept made its presence felt at the Beijing Motor Show earlier this year, it has been on display officially at the company's Sant'agata Bolognese factory drawing a great deal of attention. Lamborghini had earlier declared that the vehicle will be exclusive for US, UK, Germany, Russia, China and the Middle East but have now revealed that the Urus will be launched in other markets as well.
Lamborghini Urus will have an annual production of 3,000 units and will use the PL73 platform which is also seen in Audi Q7, Porsche Cayenne and Volkswagen Touareg. Prices of Urus will be kept at €170,000 ($211,000) which should make it the cheapest Lamborghini car in current lineup.
Lamborghini Urus will see use of enhanced lightweight material such as carbon fiber and aluminum which will result in weight, being retained at around 1996 kgs. In all likelihood, the Lamborghini Urus will be fitted with a V8 twin turbo engine offering 600 bhp power. When its production version will finally make its presence felt is yet to be disclosed though some say that the transition from concept to production is a good five years away.
At the official unveiling, Stephan Winkelmann, President and CEO of Automobili Lamborghini said, "The Urus is a very concrete idea for the future of Lamborghini – as a third model line and as the perfect complement to our super sports cars. SUVs stand for freedom and emotion. SUVs make up one of the most successful market segments worldwide. The Urus is the most extreme interpretation of the SUV idea; it is the Lamborghini of the SUVs."
Lamborghini Urus Concept – Lambo SUV Revealed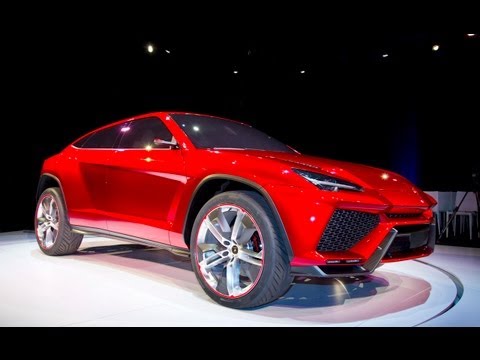 Source: Turbo.fr
Photo Gallery (7 images)