Maruti Suzuki sells 103,108 cars in India for October 2012: New Alto deliveries in full swing
India's largest car manufacturer, Maruti Suzuki sold 103,108 cars in October 2012, registering a 85.5% growth rate YoY. In the same month last year, Maruti…
India's largest car manufacturer, Maruti Suzuki sold 103,108 cars in October 2012, registering a 85.5% growth rate YoY. In the same month last year, Maruti  Suzuki India Ltd., sold just 55,595 cars, thanks to the labor unrest at their plant in Manesar, disrupting the production of cars in the process. Of the 103, 108 cars sold last month, MSIL exported 7,106 units while the remaining were sold in the domestic market.
Major chunk of sales came from the small car segment – 42,233 units combined were sold of M800, Alto, A-Star and Wagon R. Next slot of sales belonged to Swift, Estillo and Ritz, which sold a total of 22,549 units. 14,389 units of Maruti DZire were sold, 695 units of Maruti SX4, and 35 units of Kizashi were sold in Oct 2012. In the utility vehicles segment, which comprises of Gypsy, Grand Vitara and Ertiga, Maruti Suzuki sold 7,400 units while in the vans segment (Omni and Eeco), MSIL sold 8,791 cars.
Apart from this, the launch of New Alto is expected to push Maruti Suzuki car sales even further next month. Within just seven days of its launch on 16th Oct 2012, MSIL recorded 21,000 bookings of Alto 800. Few days back, a dealer in Kerala delivered 200 units of Alto 800 small cars within a single day. Today, another Kerala dealer will be delivering 111 Alto 800′s. As their commercial says, India comes home in a Maruti Suzuki.
For more information, scroll down.
India comes home in a Maruti Suzuki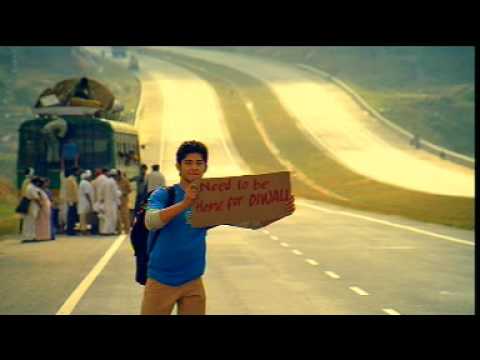 Auto News Release
Maruti Suzuki Sales in October 2012                                                     
New Delhi, 1stNovember, 2012: Car market leader Maruti Suzuki India Limited sold a total of 103,108 units in October 2012. This includes 7,106 units for export. The Company had sold a total of 55,595 units in October 2011.
The sales figures for October 2012 are given below:
Category : Sub-segment
Models

Oct

Till Oct

April'11 – March'12

  

2012

2011

% Change

2012-13
2011-12

% Change

A: Passenger cars : Mini
M800, Alto, A-Star, WagonR

42233

25009

68.9%

227256

259909

-12.6%

491389

A: Passenger cars : Compact
Swift, Estilo, Ritz

22459

10859

106.8%

135076

111374

21.3%

235754

A: Passenger cars : Super Compact
DZire

14389

5001

187.7%

87539

50384

73.7%

110132

A: Passenger cars : Mid-Size
SX4

695

320

117.2%

3556

10229

-65.2%

17997

A: Passenger cars : Executive
Kizashi

35

3

1066.7%

70

174

-59.8%

458

TOTAL A: PASSENGER CARS

79811

41192

93.8%

453497

432070

5.0%

855730

B: Utility vehicles
Gypsy, Grand Vitara,Ertiga*

7400

270

2640.7%

47766

4116

1060.5%

6525

C: Vans
Omni, Eeco

8791

9996

-12.1%

67957

88361

-23.1%

144061

Total Domestic Sales

96002

51458

86.6%

569220

524547

8.5%

1006316

Total Export Sales

7106

4137

71.8%

60160

64881

-7.3%

127379

Total Sales (Domestic + Export)

103108

55595

85.5%

629380

589428

6.8%

1133695
*Ertiga launched in April 2012