McLaren P1 sportscar unveiled in New York (Video)
McLaren's P1 concept is a successor to the F1. It boasts of superior aerodynamics and has been designed on basis of a futuristic car concept…
McLaren's P1 concept is a successor to the F1. It boasts of superior aerodynamics and has been designed on basis of a futuristic car concept keeping in mind the McLaren heritage. The P1 concept was presented for public viewing at the 2012 Paris Motor Show and now at a recent event in NYC the brand revealed its production variant which is supposedly 97% similar to the concept variant.
Sleek and slim, the P1 production variant too boasts of a highly conformed aerodynamic body. The 3% changes include styling designs for the bumper and rear end mesh grille. The front bumper will be equipped with vents to help draw some of the hot air being released by the radiator while the mesh grille will bee integrated but will boast of a tighter and close knit mesh quality.
Front end vents are situated on the sides and provide an aesthetic look without affecting design balance of this car. Even though the mesh is close knit as compared to the P1 concept, it still boasts of a see through structure.
McLaren P1 private unveiling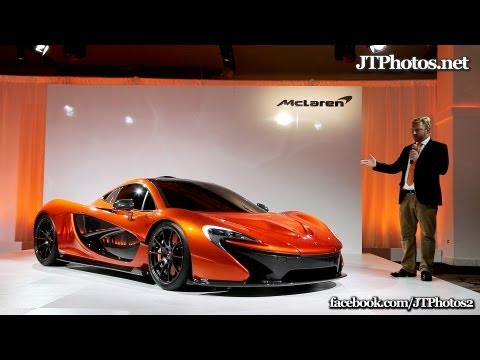 A first drive in a manual rickety old van was enough to pave the road forward for Managing Editor, Sagar Patel. When not driving or riding, his dexterity shifts gear to voice passion through words via reviews, and news, all the while, closely monitoring updates from the auto industry.
Email -
[email protected]
Latest posts by Sagar Patel (see all)