Obama's Cadillac limousine stalls again, this time in Israel
Remember the embarrassing situation two years ago, where Obama's 8 ton Cadillac limousine, called The Beast, was stalled by a single ramp while it was exiting the US Embassy in Dublin? Well, something similar has happened again, and this time in Israel.
President Barack Obama's visit to Israel was marred by a setback due to his $1.5m 'Beast' receiving wrong fuel. The Secret Service agent filled the tank with petrol instead of diesel.
President Obama's Cadillac limousine stopped in the middle of a motorway somewhere enroute between Ben Gurion Airport and Jerusalem on the first day of the President's visit to Israel. In Israel, the Presidential Cadillac broke down prior to his landing at Tel Aviv and hence the US President had to travel in a helicopter from the airport to Jerusalem following which another car was flown in from Jordan to take him around the city, reports Telegraph.
The stalled vehicle is be rectified in the mean time as it was towed by a local company. Obama's visit during the upcoming weekend of Passover has not gone down well with residents due to many streets in Jerusalem being closed due to security reasons. Images here are credit to 2424.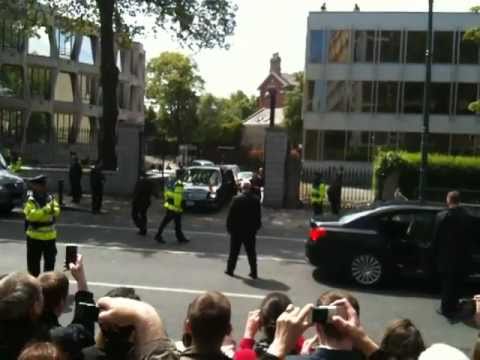 Former freelance writer, Pearl Daniels is in the auto industry since 2011, having established herself as a widely read staff writer since 2013. Her keen eye for industry news, daily need to break down latest events, and quest to not miss a single launch detail, gives you the most refreshing morning news on weekdays.
Email -
[email protected]
Latest posts by Pearl Daniels (see all)