Range Rover 2014 with 3.0L V6 launched: Arrives in India later this year
Its just been three months since Land Rover introduced the all new 2013 Range Rover, and now they have revealed the 2014 model with 3.0L V6 petrol supercharged option that generates 340 hp and 450 Nm torque.
India got the all new
2013 Range Rover in November 2012
with a starting price of INR 1.72 crores and with three options, two of 4.4L V8 and one of 5.0L V8. Unlike the 2013 model, 2014 Range Rover will be offered in a choice of 3.0L V6 as well along with 5.0L V8 supercharged. Order books are now open in the US, where deliveries are scheduled to commence thereafter.
Land Rover will not be launching the 3.0L V6 petrol option in the UK. They say the new 3.0L V6 2014 Range Rover option is for emerging markets, including India. Land Rover India will launch the 2014 Range Rover with the new petrol V6 in India by second half of 2013. This new 2014 Range Rover V6 will offer 7.65 kmpl mileage. As far as change/upgrades are concerned, the 2014 model will not be any different than the 2013 model. The new addition is the Intelligent Stop/Start system which reduces idling to reduce emissions and save fuel. Transmission will be taken care by the same eight-speed ZF 8HP70 that features in the 2013 model.
Land Rover says, "The new engine has been engineered to support the full breadth of capability expected from a Range Rover, including extreme off-road tilt angles up to 45 degrees, wading depth of nearly 36 inches (900mm) and towing weight up to 7,716 lbs (3,500kg)."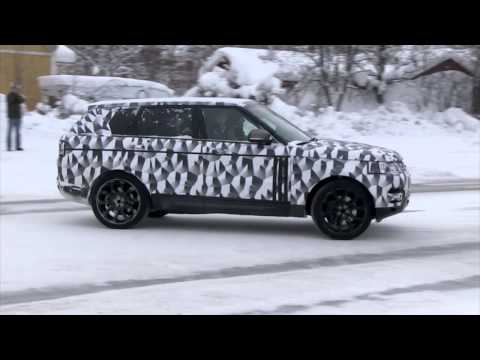 A first drive in a manual rickety old van was enough to pave the road forward for Managing Editor, Sagar Patel. When not driving or riding, his dexterity shifts gear to voice passion through words via reviews, and news, all the while, closely monitoring updates from the auto industry.
Email -
[email protected]
Latest posts by Sagar Patel (see all)