Tata Nano 800 cc caught testing in Maharashtra
India auto majors Tata Motors have announced a new version of the Tata Nano – world's cheapest car which entered markets in 2009. The company is now working on an 800cc version of this particular model which was recently caught on test on the streets in Maharashtra.
Tata Nano with a petrol powered engine will be launched this year while a CNG version is also in the offing along with a diesel 3 cylinder 700 cc. If this diesel engined Tata Nano comes into markets, it will be the first entry level vehicle with a diesel engine in the world.
Tata Motors is doing everything in its power to upgrade this new Nano 800cc version which will be sold for a price tag of Rs.2.5 lakhs. The car spotted on test is seen with an enhanced tyre size which has been increased by an inch as compared to the current Nano. Nano's new 800 cc engine being heavier requires new suspension set up which has been added to the upcoming vehicle, while track of the Nano 800 cc is also enhanced accordingly. Tata Nano 800 cc is scheduled to go into production by end of 2013 or early 2014.
Tata Nano sales however have not been upto expectations. Sales during the month of December hit a new low of 3,500 units as compared to an objective of 20,000 units. Still, the Nano managed to enter in the list of top 10 cars sold in India for 2012, as it bagged the 9th place. Spy shots here are courtesy of OnCars.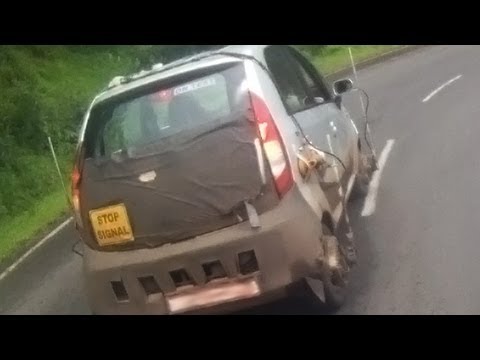 Former freelance writer, Pearl Daniels is in the auto industry since 2011, having established herself as a widely read staff writer since 2013. Her keen eye for industry news, daily need to break down latest events, and quest to not miss a single launch detail, gives you the most refreshing morning news on weekdays.
Email -
[email protected]
Latest posts by Pearl Daniels (see all)
Photo Gallery (2 images)