VW Passat Performance concept for 2013 Detroit Auto Show
Volkswagen Passat has received a new concept. Passat Performance will be revealed for the first time in public at the 2013 Detroit Auto Show. Along with cosmetic updates, the Passat Performance carries a 1.8L generating 247 hp.
Just in time for the 2013 Detroit Auto Show which starts today, Volkswagen has unveiled its Passat Performance Concept which will help the brand infuse sales into the North American market with an edge filled with sportiness.
This sport variant of its mid size sedan model boasts of a conservative design style coupled with features like a dual exhaust set-up, 19" wheels, advanced front lighting system, LED taillights and Bi-Xenon headlights. Carbon fixtures are also seen on mirror caps on the Passat Performance Concept model. Interiors are done using carbon motifs and will compliment leather seating surfaces and dashboard design efficiently.
Apart from these interior features, the car has been equipped with an EA888 1.8 liter turbocharged and direct injected four cylinder engine which is capable of producing 247 hp of power. It's connected to a six speed automatic transmission system which will boost performance further. A performance package which includes lowered sport suspension and electromechanical steering boosts handling experience of this concept car.
Volkswagen Passat Performance Concept LIVE at the Detroit Auto Show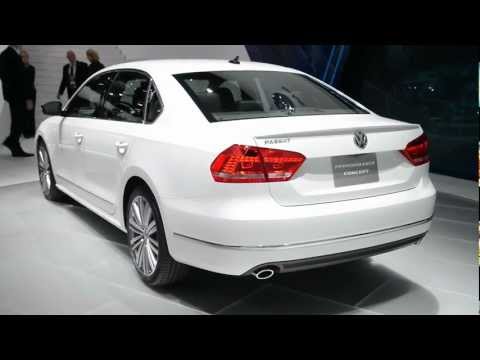 Former freelance writer, Pearl Daniels is in the auto industry since 2011, having established herself as a widely read staff writer since 2013. Her keen eye for industry news, daily need to break down latest events, and quest to not miss a single launch detail, gives you the most refreshing morning news on weekdays.
Email -
[email protected]
Latest posts by Pearl Daniels (see all)
Photo Gallery (7 images)