In new video released by Yamaha Motor Company, Valentino Rossi says 'I've ridden a few Rs, but I'll never forget the excitement of that test ride (referring to previous video). A high performance engine, smooth handling, light body and the R DNA design; the new R, R25' Watch new video below.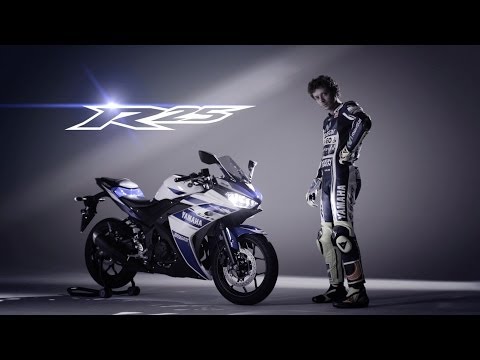 Apparently Rossi did not get to ride Yamaha R25 again. Question remains, when will fans in rest of the world get to? Excitement and anticipation around the quarter litre sports bike doesn't seem to fade easily and Yamaha is releasing videos to keep buzz alive. Meanwhile rest of competitors are rumoured to be working on machines to beat Yamaha R25, even if they pan out to be true, we can't expect such launches to happen any soon.
Also see – Yamaha R25 Akrapovic exhaust note sounds like a beast – Video, Noodles in 2 minutes, Yamaha R25 in 3!