Maruti Suzuki Ertiga stars in India's first advertiser funded film
The recently released movie, Mere Dad Ki Maruti, was actually titled Mere Dad Ki Gaadi when it was scripted. But after a brilliant multi crore idea and a few meetings with the sales team of top car manufacturers in India, the producers of the movie renamed the film to Mere Dad Ki Maruti (Hindi for My Dad's Maruti). Here is how it happened.
Y Films, a subsidiary of Yash Raj Films, signed a multi crore rupees deal with Maruti Suzuki India, the largest car manufacturer in the country, after they came out as the highest bidder to sponsor their film based on a car.
The film was made at a budget of approximately Rs 10 crores, of which, Maruti Suzuki have sponsored about Rs 6 crores, reports ET. In return, Maruti Suzuki India got an entire film to its name where their car, Ertiga is the talking point throughout the movie. Maruti Suzuki also got satellite TV rights in partnership with Sony TV India.
Mere Dad Ki Maruti released across the country on March 15, 2013 and opening week itself saw gross collections to the tune of Rs 4.5 crores while their collections till date stand at over Rs 8.12 crores. Speaking to ET on the success, Ashish Patil, producer, Y-Films said, "I always wanted to make an advertising funded film. It really helps to bulletproof yourself, and when I was given a story idea that revolved around a car, I pitched it to four or five of the major auto players in India."
Maruti Suzuki, besides having its brand name in the spotlight where the title of the movie is concerned, it also has a major part to play throughout the movie. Through the entire movie, Maruti Suzuki Eritga is the center of attention. The movie revolves around Ertiga MPV. There is a scene in the movie which shows a Maruti Suzuki dealership salesperson explaining the features of Ertiga. Patil says, "Forget about advertiser funded programming (AFP), this is the first advertiser funded film."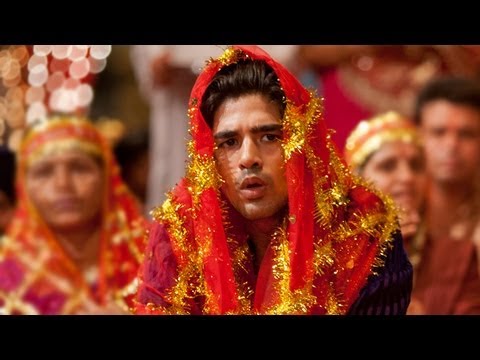 A first drive in a manual rickety old van was enough to pave the road forward for Managing Editor, Sagar Patel. When not driving or riding, his dexterity shifts gear to voice passion through words via reviews, and news, all the while, closely monitoring updates from the auto industry.
Email -
[email protected]
Latest posts by Sagar Patel (see all)