2013 Range Rover SUV India launch on 30th November 2012
The new Range Rover debuted which globally recently will be launched for customers in India on the 30th of November 2012. This announcement comes as…
The new Range Rover debuted which globally recently will be launched for customers in India on the 30th of November 2012. This announcement comes as a surprise as it has been seen that generally car makers take quite some time after international launches, before they launch their cars in Indian markets.
The new 2013 Range Rover SUV was officially unveiled earlier this year in August. Subsequently, Jaguar Land Rover announced that they have invested £370 million in the new Range Rover which boasts of an all aluminum chassis, that makes it lightweight thereby improving performance and fuel economy.
Fuel emissions too are reduced considerably. Wheelbase has been raised by 100 mm and an innovative air suspension system coupled with Terrain Response 2 makes it easier for one to traverse any type of terrain with ease.
Three engine variants are available for those opting to buy this vehicle. Engine specifications are as follows: 4.4 liter V8 diesel, 3.0 liter V6 diesel and 5.0 liter V8 petrol. These engines produce power outputs of 335 bhp, 255 bhp and 503 bhp respectively. Six piston brembo brake caliper for the front wheels, power steering as also an 8 speed ZF transmission which powers the wheels are features in the new model. Expect the new Range Rover to carry a price tag of INR 1 Crore. Official prices will be revealed at the launch on 30th Nov 2012. Deliveries of the 2013 Range Rover will begin next year.
Related Stories
2013 Range Rover debuts: 700 pounds lighter and better equipped (Photos & Video)
All new Range Rover 2013 launch in 170 countries around the world sees vehicle production increase
Creating the All-New Range Rover
The all-new Range Rover in Morocco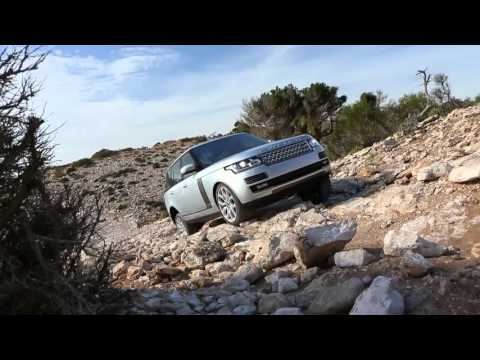 The All-New Range Rover Launch Film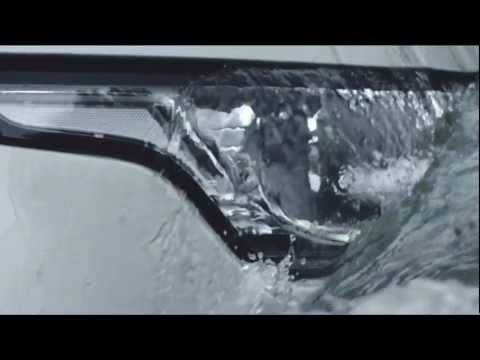 Auto News Release
THE ALL-NEW 2013 RANGE ROVER
Land Rover Introduces the Next Generation of the World's Most Iconic Luxury SUV
• Unmistakably a Range Rover, a modern interpretation of iconic design cues
• Legendary Land Rover off-road capability with transformed on-road handling and agility
• Lighter, stronger and more refined. The world's first SUV with an all-aluminum unibody structure
• Weight savings of up to 926lbs (420kg) when compared to the outgoing model delivers improved fuel economy and reduced CO2 emissions. A US specification V8 model is approximately 700lbs lighter than similarly equipped outgoing model
• A more spacious and luxurious interior provides a truly composed motoring experience for all occupants. Rear legroom increases 4.7 inches
• Adaptive dynamics suspension system further refines ride quality
• Enhanced all-terrain performance with the introduction of a new fully automatic Land Rover "Terrain Response 2 Auto®" system
• Designed and engineered in Britain at Land Rover's development centers throughout the UK
• Manufactured in a new aluminum production facility at Land Rover's Home in Solihull, United Kingdom
Mahwah, New Jersey, USA, August 15, 2012 – The new 2013 Land Rover Range Rover has been engineered from the ground up to be the most capable, most refined Range Rover ever. Lighter, stronger, and with new levels of refinement, the next Range Rover reinforces its position among the finest luxury vehicles.
As the fourth generation of the Range Rover line, this all-new model was developed from the ground up, capturing the innovative spirit and iconic design of the original model which changed the world of motoring when it was launched over 40 years ago.
Designed and engineered at Land Rover's development centers in the United Kingdom, the next Range Rover will be produced at a new manufacturing facility at Solihull, United Kingdom which employs the latest low-energy aluminum body construction technologies.
The all-aluminum unibody structure is 39 percent lighter than the steel body in the outgoing model. This enables a total vehicle weight savings of up to 926lbs, depending on market and specifications. The US specification vehicle with the naturally-aspirated 5-liter V8 will be approximately 700lbs lighter than the outgoing equivalent. This new aluminum platform delivers significant enhancements in performance and agility, along with an improvement in fuel economy and reduction in CO2 emissions.
In addition to the strong and rigid aluminum body, an all-new aluminum front and rear chassis architecture has been developed and paired with a with completely re-engineered four-corner air suspension. The luxurious ride has been retained, while the vehicle's handling and agility have been sharpened. The new suspension architecture delivers flatter, more confident cornering abilities, with a natural and intuitive steering feel.
John Edwards, Land Rover Global Brand Director, said: "The new Range Rover preserves the essential, unique character of the vehicle – that special blend of luxury, performance and unmatched all-terrain capability. However, its clean sheet design and revolutionary lightweight construction have enabled us to transform the experience for luxury vehicle customers, with a step change in comfort, refinement and handling."
Within the cabin, the all-new Range Rover provides occupants with a sensation of serene isolation, meeting the highest standards for Range Rover refinement. Measures like the rigorously optimized body structure and acoustic lamination of the windshield and side door glass have significantly reduced noise levels, while the new suspension architecture has enabled engineers to achieve heightened levels of ride comfort, refinement, and control.
With over 4.7 inches more legroom than the outgoing model, the rear occupants benefit from vastly increased space and comfort. The option of a two place rear seating package provides for the ultimate in personalized rear-seat luxury.
To deliver the characteristic effortless performance expected by customers, the Range Rover will continue to offer a choice of V8 engines in the North American market, enhanced by new eight-speed ZF automatic transmissions.
Each new Land Rover model is extensively tested for durability and reliability. The new Range Rover has been subjected to Land Rover's punishing on-and off-road test and development regime. A fleet of development vehicles covered millions of miles over 18 months, with arduous tests in more than 20 countries through extremes of climate and road surfaces.
The all-new Land Rover Range Rover has a clean and elegant shape which is inspired by a fresh new interpretation of classic Range Rover design cues. While instantly recognizable as a Range Rover, the new vehicle takes a step forward with a bold evolution of the model's iconic design language.
The sumptuous interior incorporates distinctive Range Rover design cues, but executed with a very contemporary treatment. Clean, elegant surfaces are flawlessly presented using the finest leathers and veneers.
"Designing the next generation Range Rover, following over forty years of success, came with a huge responsibility to protect the DNA of such an icon," said Gerry McGovern, Land Rover Design Director and Chief Creative Officer. "Our design team worked incredibly hard to capture the elegant proportions and pure surfaces which have been a feature of the best Range Rover designs."
The all-new Range Rover has been engineered with the latest developments in vehicle technologies. Exclusive sound systems by renowned British audio specialists MeridianTM are standard. A thoughtfully designed split power folding upper and lower tailgate setup offers ease of access and versatility. Advanced chassis and driver assistance technologies are abundant. Amongst the innovations featured in the new Range Rover is the next-generation of Land Rover's Terrain Response® system, which analyses the current driving conditions and road surfaces through on-board sensors, and automatically selects the most suitable vehicle settings program for the terrain.
The all-new Range Rover will be available in over 160 markets worldwide, with North American customer deliveries scheduled to start in December 2012.
Auto news release: JAGUAR LAND ROVER INVESTS £370 MILLION IN NEW RANGE ROVER
· Flagship Model Safeguards UK Jobs
· Accelerates Global Expansion at Jaguar Land Rover
Jaguar Land Rover, the UK's leading premium carmaker, announces it has invested £370 million to upgrade its UK manufacturing facilities and increase productivity as it prepares to launch the all-new Range Rover in 170 countries around the world.
Inaugural sales of the fourth-generation Range Rover, the world's most refined Sports Utility Vehicle (SUV), are to begin this month following a three-year engineering project, supporting 1,000 jobs in design, product development and manufacturing at Jaguar Land Rover.
Dr. Ralf Speth, Jaguar Land Rover Chief Executive Officer, said: "This outstanding new Range Rover symbolises our commitment to investing in Britain and exporting around the world, delivering class-leading performance, agility, quality and luxury in a model that enjoys iconic status in almost every market. As the UK's leading automotive investor in R&D we are proud of the work that has gone into developing the new technologies and innovations to make the new Range Rover possible. Through a £370m investment in our manufacturing facilities we have been able to build the world's first SUV with lightweight all-aluminium construction, a car that is 20% lighter, with fuel consumption and carbon dioxide emissions reduced by 22%."
As part of the £370 million investment package, Jaguar Land Rover has installed a new aluminium body shop for the latest Range Rover at the company's Solihull plant, near Birmingham, along with upgrades to paint-applications technologies, trim assembly, warehousing and Jaguar Land Rover's first customer handover centre.
The Range Rover forms part of a new model offensive by Jaguar Land Rover, which will launch shortly the much-anticipated Jaguar XF Sportbrake and the exciting new Jaguar F-Type sports car.
"Jaguar Land Rover is firing on all cylinders, generating export revenues of close to £8 billion a year as we meet demand for a model-range that justifies continued expansion in our UK facilities and elsewhere," added Dr Speth.
The Jaguar Land Rover Chief Executive recently celebrated the new Range Rover launch at a preview event in Richmond Park, London, where prospective owners, dealers, the media and company executives hailed the latest model.
Customers will begin taking delivery of the new vehicles in early 2013, some 40 years after the first Range Rover was unveiled.
The arrival of the latest model follows a significant investment in all-aluminium production processes at Land Rover's Solihull plant, where more than 6,800 workers are employed on Range Rover and other models.
The lightweight aluminium platform will deliver enhanced performance and fuel economy, lowering CO2 emissions. Such breakthroughs follow a capital expenditure programme that has seen Jaguar Land Rover create more than 8,000 new jobs in the past two years.
The company is spending in excess of £1.3 billion with suppliers around the world, with £800 million of that in the UK alone, supporting an estimated total of 190,000 jobs in the UK supply chain.
As part of its recent expansion, Jaguar Land Rover has:
· opened a new state-of-the-art manufacturing facility at Solihull;
· begun work on a £355 million engine factory near Wolverhampton;
· moved to 24-hour production at Halewood on Merseyside to meet demand for the Range Rover Evoque;
· created 1,100 new jobs at Jaguar's Castle Bromwich plant;
· launched Land Rover assembly in India; and
· signed a joint venture agreement with the aim of launching manufacturing in China, subject to regulation approval.
In August, demand for vehicles helped lift pre-tax profits by 32% to £333 million for the first quarter of the current fiscal year, with more than 85,000 cars sold in the three months to June 30.
Range Rover has been a major contributor to that growth, with annual sales of all models increasing 20%* in the 2011-12 financial year, driven particularly by rising demand in markets such as China and Russia.
John Edwards, Land Rover Global Brand Director, said: "Land Rover is a brand with momentum, we have ambitious plans for our future and we are broadening our footprint. Land Rover has seen 12 months of continuous sales increase, up in every region, up 40% in total. Our objective at Land Rover is to be the world's SUV brand of choice for today and tomorrow, a car for all reasons, fit for every purpose."
The market launch schedule for the new Range Rover will be announced in the coming months. Full technical specification and pricing will be released ahead of the Paris international motor show this month.