BMW Guggenheim Lab in Mumbai: Offers a chance to enhance urban lifestyles
BMW Guggenheim Lab opened in Mumbai on Sunday December 9th 2012 and will be on till the 20th of January 2013. This global project offers…
BMW Guggenheim Lab opened in Mumbai on Sunday December 9th 2012 and will be on till the 20th of January 2013. This global project offers free programs to enhance urban lifestyles and is being introduced in the city in conjuncture with Dr. Bhau Daji Lad Museum. BMW Guggenheim Lab will offer public programs and projects under the theme ME-WE wherein people of Mumbai will be offered an insight into striking the right balance between the individual (me) and community (we) in bringing about changes in urban life and improvements in the quality of living.
This six week program will be offered free of cost from 3.00pm to 9.00pm from Thursday to Monday at the plaza of Dr. Bhau Daji Lad Museum while on special dates will be offered in five areas around Mumbai in the Fort, Mulund, Mahim and Malabar Hill areas.
BMW Guggenheim Lab has been conduced successfully in New York and in Berlin and Mumbai is the third stop in their endeavor to improve quality of life. Mumbai was specially selected due to it being one of the major multifaceted, heavily populated and culturally rich cities in the world.
HĂ©ctor Zamora: A Vision of Mumbai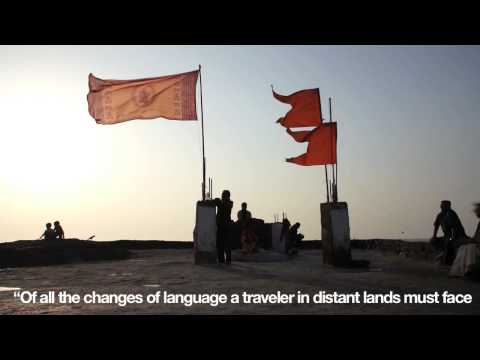 Auto News Release
BMW Guggenheim Lab Opens in Mumbai on December 9, 2012
Third Stop of Global Project Offers Free Programs Throughout City That Explore Public Space and Urban Life
Mumbai, Maharashtra, December 10, 2012 /India PRwire/ — Opening in Mumbai from Sunday, December 9, 2012 through Sunday, January 20, 2013 and presented in collaboration with the Dr. Bhau Daji Lad Museum, the BMW Guggenheim Lab will offer free public programs and projects throughout the city under the theme ME=WE. On the third stop of this mobile initiative, the Mumbai Lab will address challenges and opportunities related to public space and the choices Mumbaikars make to balance individual ("me") and community ("we") interests.
Part urban think tank, community center, and public gathering space, the BMW Guggenheim Lab is a global project aimed at raising awareness of important urban challenges and inspiring an ongoing conversation in cities around the world. The six-week program at the Mumbai Lab's central site on the rear plaza of the Dr. Bhau Daji Lad Museum will be presented from 3 to 9 pm, Thursday through Monday. Activities also will be offered on dedicated dates from 5 to 9 pm at additional Labs in five communities throughout the city:
Horniman Circle (Fort): December 13 to 17
Priyadarshini Park (Malabar Hill): December 20 to 23
Sambhaji Park (Mulund East): December 27 to 30
Batliboy Compound (Mill Worker Colony): January 3 to 7
Mahim Beach (Mahim): January 10 to 13
"The purpose of the BMW Guggenheim Lab is to explore urban life in the streets, and through the eyes of the people who live in cities," said Richard Armstrong, Director of the Solomon R. Guggenheim Museum and Foundation. "After launching the Lab in New York and taking it to Berlin, we are excited to bring this project to Mumbai, one of the most complex, populous, and culturally rich cities in the world."
Mr. Philipp von Sahr, President, BMW Group India, said, "There is no better place to host the BMW Guggenheim Lab in Mumbai than the Dr. Bhau Daji Lad Museum — and there is no better partner for this project than the Solomon R. Guggenheim Foundation. We fully realize that the Lab, after New York and Berlin, has already come a long way to connect the people of the world to jointly take on the challenges that lie ahead for all of us in the megacities of today and tomorrow. With this realization comes the knowledge that the reason for the Lab's success is each and every one who actively participates in this project, be it online or on site. In this regard, we are already convinced that Mumbai will once again prove to be a welcoming metropolis for new ideas and perpetual innovation."
"We are pleased to collaborate with the Solomon R. Guggenheim Museum and the BMW Group to bring the BMW Guggenheim Lab Mumbai to the Dr. Bhau Daji Lad Museum," said Tasneem Mehta, Managing Trustee and Honorary Director, Dr. Bhau Daji Lad Museum. "We hope that our series of interactive family programs and participatory activities will inspire Mumbai's youth to consider the future of urban life and their role in shaping it."
Mumbai Lab Programs
The Mumbai Lab's programs will include design projects, participatory studies, tours, talks, workshops, film screenings, and cultural activities. Creative and hands-on activities will bring the public together with design professionals, city officials, and urban planners to address issues related to transportation, housing, water, and governance. In addition, city tours will explore the psychological effects of public space. Design projects include an open competition to develop solutions for a heavily congested traffic junction in Mumbai and an exploration of ways to refit infrastructure with new public space and pedestrian functions. Please visit the Lab's online calendar for more details on individual programs.
"Our hope for the programming of the BMW Guggenheim Lab Mumbai is to continue to expand participation beyond the traditional museum audience," said Mumbai Lab Curator David van der Leer. "Everyone who lives in a city has a stake in its future, and our programs are designed to bring people of all backgrounds and viewpoints together to address important issues related to urban life."
Mumbai Lab Team
Programs have been developed by the Mumbai Lab Team (Aisha Dasgupta, Neville Mars, Trupti Amritwar Vaitla, and HĂ©ctor Zamora), an international, multidisciplinary group of innovators and experts, in coordination with Guggenheim curators David van der Leer and Stephanie Kwai, the Dr. Bhau Daji Lad Museum team, and locally based program consultants Swati Abhijit, Sourav Biswas, Vikram Doctor, Naresh Fernandes, Aaron Pereira, Surabhi Sharma, and Pooja Warier.
Mumbai Lab Architecture
As in New York and Berlin, the physical structure of the Mumbai Lab is in character with its urban environment. Tokyo architects Atelier Bow-Wow, working with Mumbai architect Samir D'Monte, have designed an L-shaped structure made primarily of bamboo that is uniquely suited to the plaza site at the Dr. Bhau Daji Lad Museum and to the densely populated city, as well as a modified version of the Lab that will travel to the satellite sites throughout Mumbai.
Photo Gallery (6 images)