Fiat 500L sold out in Europe: 500S launched
The newly launched Fiat 500L has been in news for all the good reasons since the launch. It has now been revealed by the  Fiat…
The newly launched Fiat 500L has been in news for all the good reasons since the launch. It has now been revealed by the  Fiat Serbia Director, Antonio Cezare Ferrara, that all their Fiat 500L cars have been sold out, all of 30,000 units. All these will be on their way to other European countries where the 500 based MPV has been launched. Fiat Serbia plant in Kragujevac is where the 500L is being manufactured. They produce 480 units everyday, but it seems the demand is outrunning supply.
Apart from this, PaulTan reports Fiat launched a sport version of 500 in Eureop. 500S in a sporty new package has been launched in European markets where it is placed between the standard version and the Abarth. This new package is being offered on all variants besides the Abarth and includes a new body kit with new bumpers, rear spoiler, side skirts and new alloy wheels. Windows are tinted and come with dark chrome trims while interiors are fitted with bucket seats for additional comforts. A new steering wheel with red accents and special 500S badges on the dashboard are also added features.
In the new 500S, customers can choose between five different engine options. These include a 1.2 liter engine offering 69 hp while its 0.9 liter Twin Air turbo offers 85 hp.  A 1.4 liter engine offers 100 hp while a 1.2 liter EasyPower engine offers 69 hp along with a 1.3 liter Multijet 16v engine which offers 95hp. Where prices in European markets are concerned Fiat 500S will be priced from €13,750 (Rs 9.97 lakhs) to €16,050. For more information, scroll down.
Source: Balkans
Fiat 500L Hot Sisters
Fiat 500L Wedding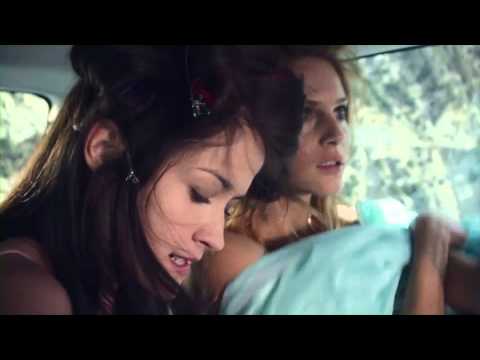 Fiat 500L Date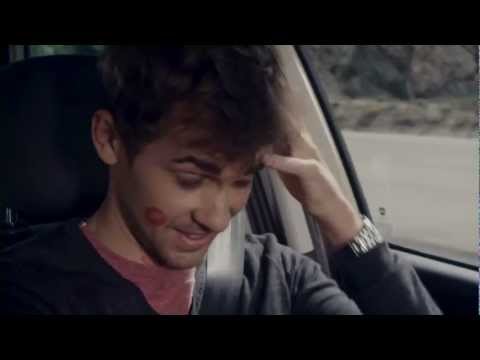 Fiat 500L – coffee
The Lavazza coffee of the new Fiat 500L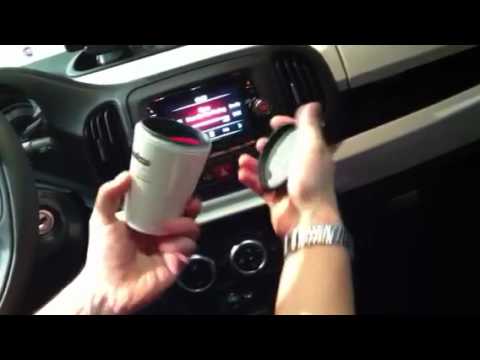 Auto News Release
NEW FIAT 500L PRICES ANNOUNCED
10 December 2012
Pricing for Fiat's stunning new 500L – the spacious family car that's big on looks, style and attitude – has just been announced by Fiat Group Automobiles UK.
Putting the fun back into functionality, the new 500L starts at just £14,990 OTR for the 1.4-litre 500L Pop Star or Easy – a price that includes a long standard equipment list featuring 5-inch touchscreen radio, Bluetooth, six airbags, ESP stability programme, body-coloured electric door mirrors, cruise control, leather gearknob and steering wheel.
The new 500L – L stands for Large – starts with two trim levels, Pop Star and Easy, which cost the same but have different additional features. In addition to the standard list, new Pop Star features a body-coloured dashboard, alloy wheels and side door mouldings to appeal to a cool, young audience, while Easy gets rear parking sensors, a soft-touch dashboard and electric rear windows in addition to the standard equipment, to attract drivers looking for greater comfort.
The top-of-the-range Lounge model is loaded with even more features, adding to the standard list: climate control air conditioning, 16-inch alloy wheels, side mouldings, rear parking sensors, electric rear windows, a largest-in-class fixed glass roof, light sensor, rain sensor, front fog lamps and a rear armrest.
Longer than a Fiat Punto and as wide as a Fiat Bravo, the soundly engineered new Fiat 500L, complete with 5-star Euro NCAP crash safety rating, goes well above and beyond the usual expectations of a mini-MPV. It's unmistakably a member of the Fiat 500 family, but its roominess and flexibility will appeal to young families, and drivers who need the functionality of a family car, but who desire the coolness and cheeky fun-loving attitude which the iconic 500 city car embodies.
The new Fiat 500L aims to appeal to a broad spectrum of customers, not defined by age, job or income, nor tied to convention. Fiat 500L customers will still want to show their personality and passion – something that will be easily achievable thanks to the new car's huge customisation possibilities. Among an extensive options list are: Fiat's ground-breaking eco:Drive Live system, a powerful Beats by Dr Dre audio and even a Lavazza on-board coffee making machine.
The Fiat 500L will be available initially with a choice of four low emissions engines (Euro 6 petrol and Euro 5+ diesel), with Start&Stop as standard on TwinAir and MultiJet engines. The full engine line-up comprises the award-winning TwinAir 0.9-litre petrol (105hp), 1.4-litre 16-valve petrol (95hp), 1.3-litre 16-valve MultiJet diesel (85hp) with manual or MTA transmission, and 1.6-litre 16-valve MultiJet diesel (105hp).
With striking contemporary styling to match its spacious looks, all versions of the new Fiat 500L feature colour coded front and rear bumpers for a more sophisticated image, and a choice of 10 stunning colours including Heavy Metal Grey, Opera Red, Bashment Blue, Vocal Green and New Age Cream.
All versions come with the choice of body colour, white or black roof, and the option of silver, white or black alloy wheels, meaning customisation opportunities are huge. A 1.5 square metre glass roof (standard on Lounge) is also available for enhanced cabin ambience and panoramic passenger visibility.
"There has been growing interest in this car, so I am delighted now to be able to reveal price details," says Elena Bernardelli, marketing director, Fiat Group Automobiles UK. "Fiat 500L represents a new chapter in the history of the remarkable Fiat 500 range and we are confident that we are offering a fun yet versatile new family member that oozes style and personality, at competitive prices."