Ford EcoSport: Your last chance to drive and win one
Ford EcoSport Urban Discoveries campaign can get you to drive and even win an EcoSport. All you need to do is enter the contest and submit your entry. But hurry, as the last date for entries has arrived and it is today.
At the start of this month, Ford India announced their largest pre-launch product campaign yet, EcoSport Urban Discoveries. They have already received numerous entries for their campaign, which ends today.
Ford India says, "Ford is the first and only automobile manufacturer in India so far, to reach out to a country-wide target customer base through an experiential product pre-launch campaign of such large a scale."
Of all the entries submitted, best entries will be called for a final video audition. After this, 35 will be selected and given the EcoSport for 21 days. These 35 individuals can also take 2 of their friends along, while out on Urban Discoveries in the EcoSport. A TV crew will also accompany each of the 35 teams. The job of this crew is to help the team making a short film on the EcoSport and its Urban Discoveries. Of the best 35 entries, one will be announced as the winner by a panel of expert jury and it is this winner who will drive home the EcoSport for free.
While out in the EcoSport, you will also be a star asĀ EcoSport Urban Discoveries will leverage television, radio, print, mobile, press and social internet channels.Ā But in order to drive or win an EcoSport, you need to submit your entries first, by visitingĀ www.ecosportdiscoveries.co.in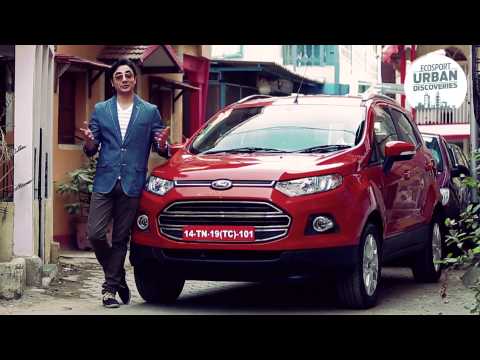 Photo Gallery (14 images)