Bentley Continental GT Speed Convertible at 2013 NAIAS
Bentley revealed their new four seater convertible, Continental GTC Speed at the North American International Auto Show 2013 in Detroit. Powered by 6.0L W12, this is the fastest convertible with four seats in the world today.
Bentley
continues to be the leader in the premium luxury car segment in the world with sales of 8,510 units in 2012, growing 22% compared to 2011. US remained their largest consumer, with sales of 2,315 units, an increase by 23% compared to 2011. Surprisingly, sales in China finished close enough to that of US at 2,253 units. China Bentley registered an increase of 23 percent.
Talking about the new Bentley Continental GT Speed Convertible here, it is a paradigm of plushness and a perfect combination of indulgence, style and performance. This roof down model offers performance of 625 hp and 590 lb/ft torque. It is fitted with a 6.0 liter W12 twin turbo charged engine mated to an eight speed automatic transmission and permanent all wheel drive system. Offering 15% better fuel efficiency than its earlier counterpart, the Bentley Convertible can accelerate from 0 to 100 kmph in 4.1 seconds.
Highly competent on most challenging of road conditions, the new GT Speed Convertible, which Bentley claims is the world's fastest open-air four-seater in the world, has a top speed of 202 mph (323 kmph). It sits on 21" alloy wheels while its handcrafted cabin sees seats done up in the Bentley signature diamond quilted pattern and covered with the choicest of leathers.
Detroit Auto Show 2013 Bentley Motors Press Conference 
The New Bentley Continental GT Speed Convertible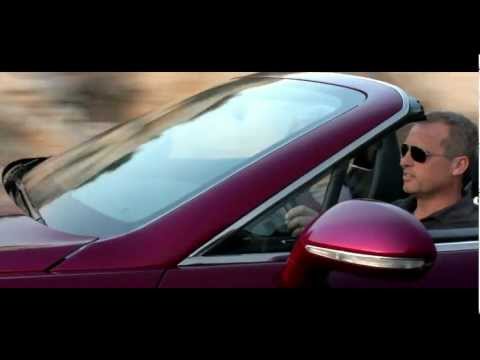 Images: upcomingvehiclesx