Mercedes Benz CLA gets a wash from Kate Upton in slow motion
Mercedes Benz CLA Class was seen at the 2013 Detroit Auto Show while sales are scheduled to commence from later this year. The company has released a sneak peek of what is to come at the Super Bowl XLVII through the release of a 90 second video.
Mercedes Benz new CLA Class
is seen on a four wheel drive platform and possesses curvaceous styling. It is being showcased at the Super Bowl next month with the equally curvaceous Kate Upton with her hands in soap suds giving the vehicle a wash in slow motion.
This is the Mercedes Benz strategy to draw the attention of younger and a more stylish set of buyers and have hence chosen this 20 year old swim suit model to do the honors. This four door coupe is seen with a sloping roofline and stands out due to the fact that it ditches the formal look seen in other Mercedes vehicles. The new CLA Class has a more curvy and bold look. In US markets the CLA will sport a 2.0 liter turbocharged four cylinder engine producing 208 hp and 258 lb/ft torque.
Engine of the Mercedes Benz CLA Class will display eco friendly start stop function and will be mated to a seven speed dual clutch transmission. It will come in with a state of the art multimedia package including a 7" screen and Mercedes COMAND besides SD card slot, 10GB music storage, iPod connector and rear view camera. India too will be getting the new Mercedes BenZ ClA sedan this year.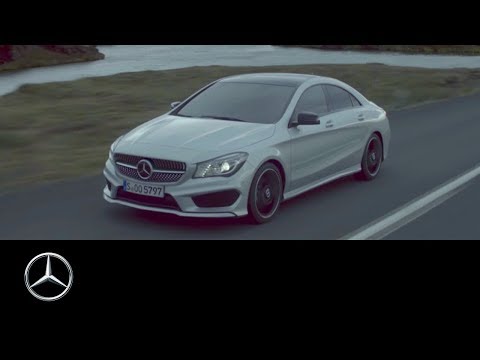 A first drive in a manual rickety old van was enough to pave the road forward for Managing Editor, Sagar Patel. When not driving or riding, his dexterity shifts gear to voice passion through words via reviews, and news, all the while, closely monitoring updates from the auto industry.
Email -
[email protected]
Latest posts by Sagar Patel (see all)
Photo Gallery (11 images)