Volkswagen Vento 2013 commercial draws attention to updates
Volkswagen has released a new TV commercial, drawing attention to their updated Volkswagen Vento which the company updated a few months ago.
The new Vento sedan is now seen with similar updates as was also evident in VW Polo hatchback launched a few months prior. Black tinted headlamps, new alloy wheels add to Vento's sparkling new exteriors while vehicle interiors are seen with a host of infotainment and navigation equipment.
The new TV commercial draws special attention to Vento's upgraded navigation system. Rear view camera, optional Bluetooth connectivity, four speaker audio system and steering mounted controls are other enhancements seen on the Vento. Where engine specifications are concerned, Volkswagen Vento is available with both petrol and diesel options. 1.6 liter petrol and 1.6 liter diesel engines both produce 105 bhp.
However, it is only its petrol engine which is mated to either 5 speed manual or 5 speed automatic gearbox while diesel engine is mated to a 5 speed manual gearbox alone. It has also been announced, that Volkswagen will soon be launching a CNG version of Vento which will come in at a price of around Rs.40,000 to Rs.50,000 more than the current petrol variant. The CNG version was spotted on test and is expected to be launched in the current year.
The Vento. Added features. Added value.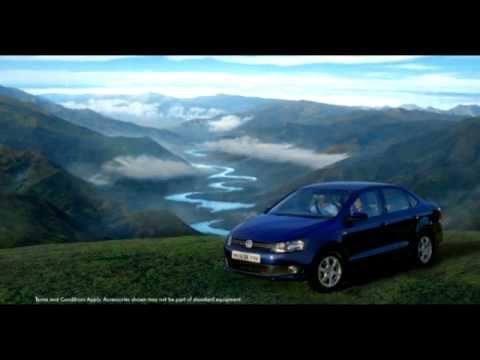 Former freelance writer, Pearl Daniels is in the auto industry since 2011, having established herself as a widely read staff writer since 2013. Her keen eye for industry news, daily need to break down latest events, and quest to not miss a single launch detail, gives you the most refreshing morning news on weekdays.
Email -
[email protected]
Latest posts by Pearl Daniels (see all)