Ferrari F1 2013 revealed and F150 details from private preview in Maranello
Ferrari held a private preview of the new Enzo or the Enzo successor, codenamed F150 project for potential buyers in Maranello on 29th Jan 2013. Ferrari also revealed their 2013 Formula 1 car, F138.
RushLane reported about
the private preview first
, thanks to a Gautam Singhania tweet. Ferrari will officially unveil the new Enzo at the 2013 Geneva Motor Show on March 5, 2013.
From the private screening, it was revealed that the new Ferrari F150 will be powered by a V12 engine offering 800 hp power, though due to the new HY-KERS hybrid system, there is an addition of 150 hp. F150 can sprint from 0 to 60 mph (97 kmph) in 2.5 seconds while top speed is pegged at around 230 mph (370 kmph), at which point it will sound like an F1 engine. Production will be limited to just 499 units, the F150 will be priced at around $1.6 million (INR 8.53 crores) while deliveries are scheduled to commence from Dec 2013. F150 interiors will be seen with fixed seats and adjustable paddles while chassis is made of carbon fiber with Kevlar reinforcements. Weight will be at 1280 kgs, 200-0 kmph in 115 meters, 0-200 kms in 7 seconds, and Nurburgring lap time of less than 7 minutes.
Successor to the Ferrari Enzo, known internally as F150 was recently seen on test, though under heavy camouflage. Fitted with a monocoque carbon fiber shell, weight is also dramatically reduced as compared to the current Enzo while efficiency is enhanced along with auto emissions which see a 40% reduction.
Apart from this, preparation for the 2013 Formula 1 season is in full swing. The Italian champions, revealed their new race car, F138 which will be driven by Fernando Alonso and Felipe Massa.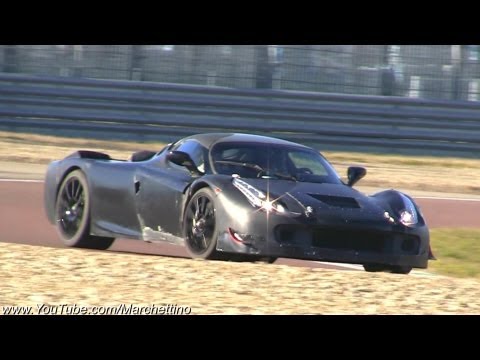 Photo Gallery (9 images)